Psychosocial Rehabilitation Laboratory
Empowering People, Transforming Communities
Digital Health Talks: EU's Digital Health and Health Data Revolution - Navigating the upcoming Policies
Digital Health Talks: EU's Digital Health and Health Data Revolution - Navigating the upcoming Policies
18h00
Digital Health - EU's Digital Health and Health Data Revolution - Navigating the upcoming Policies

Speaker: Stefan Buttigieg

Moderator: Raquel Simões de Almeida

The link will be sent by email after registration.

The Psychosocial Rehabilitation Laboratory is located in the city of Porto, Portugal. Is affiliated with the School of Health of the Polytechnic of Porto and the Faculty of Psychology and Education Science of the University of Porto.


It is a space for intervention, research, education and training, dedicated to promoting functionality, social inclusion and quality of life for people with experience of mental illness or in situations of social exclusion.
António Marques
ajmarques@ess.ipp.pt


Recovery and Social Innovation group
Bruno Melo
bbm@ess.ipp.pt


Recovery and Social Innovation group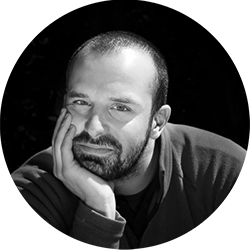 Carlos Reis
ccoelhovr@gmail.com


Recovery and Social Innovation group
Filipa Campos
flc@ess.ipp.pt


Recovery and Social Innovation group
Henrique Curado
henrique.curado@gmail.com


Recovery and Social Innovation group
Horácio Marques
hatm@esmad.ipp.pt


Recovery and Social Innovation group
João Azevedo



Recovery and Social Innovation group
João Donga
jpd@esmad.ipp.pt


Recovery and Social Innovation group
Maria Castro
mcavc@sc.ipp.pt


Recovery and Social Innovation group
Maria João Trigueiro
mft@ess.ipp.pt


Recovery and Social Innovation group
Maria Silva
mjos@ess.ipp.pt


Recovery and Social Innovation group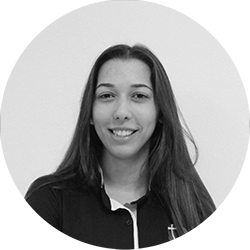 Paula Lopes
paula.lopes@ess.ipp.pt


Recovery and Social Innovation group
Paulo Veloso
pvg@ess.ipp.pt


Recovery and Social Innovation group
Raquel Almeida
afa@ess.ipp.pt


Recovery and Social Innovation group
Renato Magalhães



Recovery and Social Innovation group
Rita Veloso



Recovery and Social Innovation group
Salvador Simo



Recovery and Social Innovation group
Sara Sousa
scs@ess.ipp.pt


Recovery and Social Innovation group
Vitor Silva
vds@ess.ipp.pt


Recovery and Social Innovation group
Cristina Queirós
cqueiros@fpce.up.pt


Stress and Emotions group
Anabela Pereira
anabelapereira@ua.pt


Stress and Emotions group
Fernando Passos
fmpassos@psp.pt


Stress and Emotions group
Samuel Gouveia
samuelgouveia1973@gmail.com


Stress and Emotions group